Pro Water Heater Service specializes in the repair and installation of residential water heaters. If you are having water heater problems,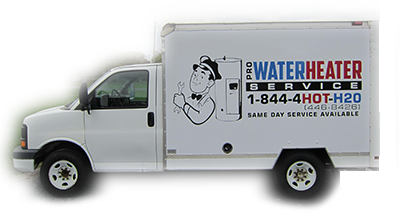 you will have the option to repair or replace your existing water heater.
Residential Water Heater Repair
Residential Electric Water Heater Installation
Residential Gas Water Heater Installation

Business Hours:
We are open 8:00 AM to 4:00 PM, Monday-Saturday with same day service available. *Same day service will include an emergency fee. Holiday services are also available.

Our Service Area
We provide water heater service in the eastern panhandle of West Virginia. This includes Berkeley, Jefferson, Morgan, & Hampshire counties.

Rheem Water Heaters
When performing water heater installations Pro Water Heater Service proudly installs Rheem Water Heaters. All Rheem water heating products meet and exceed rigorous industry standards for quality and reliability. Rheem products are readily available due to replacement parts being strategically stocked across the USA.
"Are you in HOT WATER? We can help, call us!"